Welcome and thank you for visiting Adamek Ventures, Inc. (AVID), a privately owned investment company located in Pittsburgh Pennsylvania.
Since the early 2000's Adamek Ventures (AVID) and its team has worked diligently to safely place more than 10 million dollars for their capital investment partners and lenders. These funds have been securely placed in appreciating, value-add asset classes in and around the Pittsburgh metro area. With a solid background and knowledge of the local market the Adamek Ventures team has the ability to quickly, yet thoroughly preform the needed due diligence and underwrite an investment opportunity prior to an efficient placement of investment capital which then maximizes the targeted returns.
Josh Adamek, President, and Investment Manager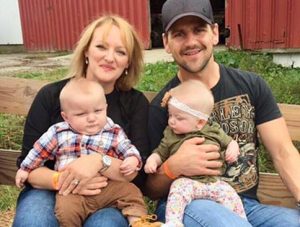 Josh has a strong investment background in the Pittsburgh market. Since the inception of his investment career at the age of 21 Josh has been a principal in more than 200 residential and commercial real estate transaction with a market value in excess of $30,000,000. What made this possible for Josh is the safe, secure use and leverage of private and institutional investor capital. A true testament to Josh's values and business sense is that through all of these transactions he and his companies have never, ever missed a payment or targeted return for their investors and almost every investor has chosen to reinvest when given the opportunity. As Adamek would say, "It sometimes take years, if not decades to build relationships and credibility. Minutes, if not seconds to destroy them."
In addition to his work with Adamek Ventures (AVID), AVID Management Group & AVID Development Group, Josh volunteers his time serving on the board of directors for Acre of Pittsburgh. Acre is a real estate investors association with more than 400 active members and has been around since the early 80's. Acre's purpose is to develop and support responsible real estate investing through networking, training and education.
Along with being an active board member Josh was asked to start teaching investment classes and workshops through Acre of Pittsburgh. He began doing so but only as an opportunity to give back to the group and other organizations. Rather than accepting payment for these classes, Josh chose to run the events as fundraisers donating all net proceeds to Glimmer of Hope, a Pittsburgh based breast cancer foundation. The fundraiser events are very important to Josh as Glimmer of Hope and Ms. Napper were very caring and supportive of Josh's wife who battled through and beat breast cancer at the age of 27.
Aside from the business Josh is a family man, husband and proud father. Josh and his wonderful wife, Christine have been together since 2001 and against all odds, on March 18th, 2017 Josh and Christine received the ultimate blessing when they welcomed not one but two perfect children, Sarah Jane and Arthur Edmund into this world.